| | |
| --- | --- |
| | Online Press Kit and Booking Information |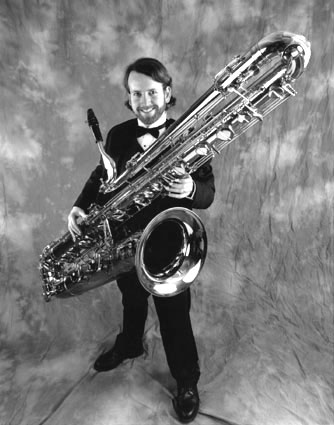 Photo By Birdie Carter
~ Recitals ~ Concertos ~ Outreach ~ Masterclasses ~ Residencies ~
Jay C. Easton is a unique multi-instrumental performer who is skilled on an array of woodwind instruments from around the world and across the centuries. He is one of the few musicians in the world to perform on the entire saxophone family of instruments, and his solo performances feature rare and unusual reed instruments and their repertoire, with special emphasis on the saxophone family and the lower reeds.
Here is an online sampling of Jay C. Easton's performance materials. All of these materials are available in hard copy upon request. Dr. Easton is available for recital and concerto performance, chamber music, masterclasses and clinics, outreach performance, studio work, and special events.
Please e-mail Booking@jayeaston.com if you would like more information.
Jay C. Easton Press Photos
and Promotional Materials
Jay C. Easton Educational
Programs and Clinics
All material © Jay Easton unless otherwise noted